Here's some of my most popular content to get you started.
If it's your first time here, you may want to start by checking out some of my most popular content. I've listed my top resources in each category below:
Here's what others have said about working with me…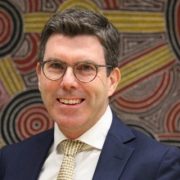 Sam provides a holistic and strategic perspective on health and safety management. In a large and complex business environment.
Sam helped Voyages develop a risk-based strategy for health & safety which is resulting in significant improvements in safety performance.
A particular strength of Sam is supporting the development of safety leadership in the senior team as part of developing the organisation's safety culture.
I would not hesitate to recommend Sam, particularly in the areas of safety leadership and strategic development.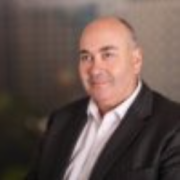 I worked with Samantha McGolrick in respect of new Work Health & Safety legislation which became effective from January 2012.
During a relatively short time, Sam worked across service lines, built an internal fame agenda and demonstrated that she is a subject expert.
Sam demonstrated an understanding and ability to tailor the service to individual circumstances ensuring that my clients had clarity around important legislation.
In an affable manner, Sam creates awareness of the reward and risk associated with compliance and non-compliance. She is pro active and makes clients abundantly aware of potential problems and associated risks.
At all times, Sam's first focus is on client service, offering a flexible and affordable tailored solution whilst building or enhancing a long term client relationship.
Sam's affable, amiable and effective delivery of important and key responsibilities demonstrates her ability to be a sought after resource with great profile, presence and future career opportunities.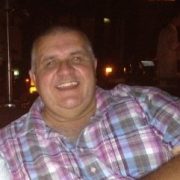 I am writing this reference/recommendation for Samantha McGolrick to outline and acknowledge her commitment to our company with regards to our Work Health & Safety program.
Sam presented her consulting capabilities & knowledge in the field of WHS in a most professional & systematic manner. She identified our requirements /shortfalls & implemented a program that would work in our environment & delivered what was agreed in a timely manner.
With a program that took over 12 months to implement due to changes in our business & forward thinking Sam was able to re-align the systems being put in place accordingly.
I have no hesitation in recommending Samantha & her team as knowledgeable in their field & very professional when it comes to delivering the processes required.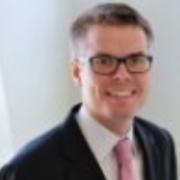 Sam is an exceptionally diligent and capable OHS Manager.
In the 4 years I worked with Sam at Deloitte, she could always be relied upon to provide practical advice and high-quality assessments for clients. Sam would often put in extra hours of her own time to ensure that we exceeded client expectations and she is genuinely concerned about a good outcome for clients.
Sam also demonstrated a continued commitment to self-study and improving her own skills through part-time study for a Graduate Diploma in Health, Safety and Environment.
I look forward to the opportunity to work with Sam in the future.
I thoroughly enjoyed taking Samantha out to clients of mine. She has a great style and approach and always made the time to tailor specific approaches for my clients as well as being highly responsive. She is an effective communicator and team player.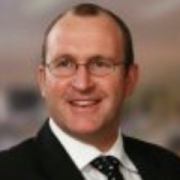 Samantha is able to combine her technical WHS knowledge with outstanding client relationship skills. Samantha has an eye for detail, which ensures that no matter is left unexplained or unexplored and believes in evidence-based reporting. Her reports were of a high standard with the ability to present technical findings in a user-friendly manner. I would recommend Samantha to any prospective employer.
Samantha is a detail and results driven professional. We worked together on some demanding projects when client expectations were high. Samantha was able to deliver exceptional results and presented these in a logical method that was clear and targeted to the audience. Her ability to remain focused under pressure and approach problems with a calm and measured manner is a rare and valued skill. It was a pleasure working with Sam and we remain in contact regularly. I am very proud of Sam and her achievements and look forward to working with her again.
Top Qualities: Personable, Analytical, Logical

Samantha is one of the most conscientious people I have seen in the workplace. That is the sort of person you would want working on your health and safety strategy and plans. She is focussed on the details and passionate about securing your business against risk. I worked with Samantha at a mutual client where I was contracting and you always know that she has the business' interests at heart

Samantha is an experienced safety professional and provides accurate and detailed solutions for WHS. Samantha also understands the complexities that arise in dealing with people and provides a refreshing personable approach to safety solutions.
Her breath of knowledge in Safety and Property is extensive & I would highly recommend Samantha's services.
Every resource on this site was created with you in mind. Whether it's our free content, products or tools, everthing is designed to help brave company directors like you achieve your goals, flourish in your career and make a positive impact in other people's lives.

To ensure you don't miss a thing, subscribe to my weekly newsletter – you can unsubscribe at any time, so you have nothing to lose. You may even learn a few things you didn't know!
You really can make a positive impact on the health, happiness and resilience of society through your governance and leadership in the boardroom. What's more is that you can improve organizational effectiveness and bring even more value to your board and to your personal value proposition by being an effective leader of safety, health and well-being, all it takes is the intention and a little help from a guide.
If you'll provide the first, I'll provide the second.
Let's get started.