CORPORATE CULTURE ICEBERGS
"The thing you need most in iceberg-infested waters is fear"
This is how Marvin Kean explains what it's like navigating through icebergs in the Canadian Arctic.
Kean is captain of a 220-metre-long ship that hauls supplies and machinery up the Labrador coast to remote nickel mines.
He says, "Without that trepidation, you'll end up like the Titanic."
Unfortunately, this trepidation is what many directors don't appreciate when leading safe & healthy work from the boardroom … having a chronic unease is in fact healthy.  
Particularly when you're in a role where you have to trust that others (i.e. management) will bring you the information that you need to know.
Because the main idea behind an iceberg metaphor is that the greater part of the iceberg is hidden under the water so the part that you see is much smaller than the part that you don't see – ergo, in the boardroom, you see or know only a fraction of what can be seen or known.
But having a chronic unease is just a way of saying, "are you sure there is not more we can do here? I'm interested in hearing options."
It provides a 'green light' for management and staff to feel comfortable in telling you what you need to know – it creates an environment that is 'safe for descent' (i.e. safe to escalate issues and disagreement).
Get comfortable with the red flags that will help you identify where some of the icebergs are in your business.
Click To Tweet
But what if I could give you some red flags that would help you identify where some of the icebergs are in your business?
For example, Kean suggests when literally looking for icebergs, "Beware of blue". The old, dense, freshwater ice refracts light in such a way as to make icebergs appear bluish. Whereas newer, saltwater sea ice is much softer and tends to be white".
That's the focus of this week's episode of the KnowWTA Show. 
I'll give you
3 RED FLAGS that your culture may not be as healthy as might think.
You can use these red flags as discussion points and an opportunity for you to demonstrate your healthy chronic unease.
Basically, if you are aware of these red flags, you're going to feel more comfortable in asking questions and spotting your icebergs.
Today's episode is Part 3 in a 3-part series into what makes a great Board of Directors who lead from the heart.
While it's not necessary to watch this series in order, definitely check out Part 1 & 2 when you have a sec. I've provided a link under the Resources for this post.
So let's get started…
When you're finished watching, I'd love to know:
What are some red flags that you think the Board needs to be aware of as part of their governance activities?
Leave a comment below and let me know.
Remember, share as much detail as possible in your reply. Your story and/or thoughts may lead to someone's meaningful breakthrough and it all contributes to this audience knowing What to Ask, and When to Act #knowWTA
Important: share your thoughts and ideas directly in the comments. Links to other posts, videos, etc. will be removed.
Thank you so much for adding your perspective to the conversation!
Thanks for watching!
Welcome!
I'm Samantha
As a business leader, you have a responsibility to lead safe and healthy work whether that's at an executive or board level. My job is to assist you in your role by giving you the tools and knowledge to know what to ask, and when to act.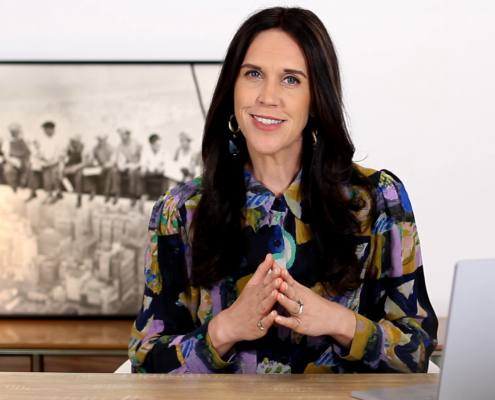 https://www.samanthamcgolrick.com/wp-content/uploads/2020/12/vlcsnap-2020-12-02-09h42m14s707.png
844
1500
Samantha McGolrick
https://www.smsafetysolutions.com.au/wp-content/uploads/2019/01/samantha_logo.png
Samantha McGolrick
2020-12-02 09:18:08
2023-02-20 20:50:35
#39 Your Board Might be Missing Red Flags. This is Why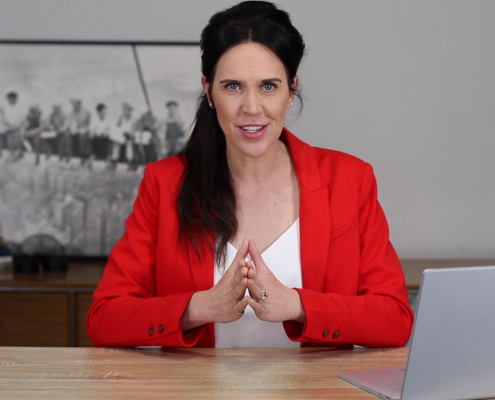 https://www.samanthamcgolrick.com/wp-content/uploads/2020/09/Vlog-38-Dreamworld-Part-2-screenshot.png
844
1500
Samantha McGolrick
https://www.smsafetysolutions.com.au/wp-content/uploads/2019/01/samantha_logo.png
Samantha McGolrick
2020-09-02 09:00:08
2023-02-20 20:50:28
#38 What Does the Dreamworld Tragedy Tell Us About Board Competency in Safety (Part 2)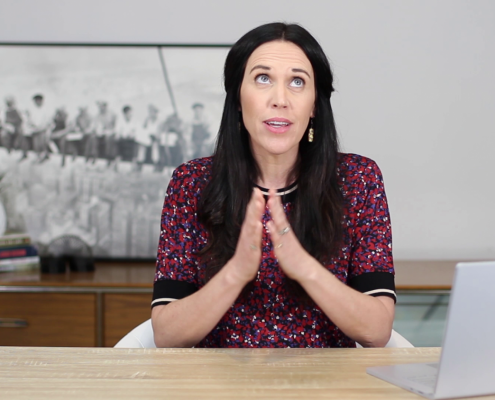 https://www.samanthamcgolrick.com/wp-content/uploads/2020/08/screenshot.png
844
1500
Samantha McGolrick
https://www.smsafetysolutions.com.au/wp-content/uploads/2019/01/samantha_logo.png
Samantha McGolrick
2020-08-26 17:27:59
2023-02-20 20:50:15
#37 What Does the Dreamworld Tragedy Tell Us About Board Competency in Safety (Part 1)