HOW DIRECTORS STAY INFORMED OF HEALTH & SAFETY MATTERS
I recently attended a Director Briefing – 'Boards of Tomorrow' hosted by the Australian Institute of Company Directors (AICD).
The event was a panel discussion where four directors were asked to consider what the boards of tomorrow look like. The panel engaged in a hypothetical discussion that explored the conversations that boards need to have to continually adapt to the growing demand of their business environments.
The event was informative and, as usual, provides much insight into the mindset of a Director in terms of their role a business leader.
"Boards need to get out and get informed"
This was a comment from one of the panel members, and I thought it prudent to reflect on this from a health and safety perspective. In this post, I have outlined 'Why' Directors need to stay informed of health & safety matters, 'What' does being informed mean in the way of actions or mindset, and some practical tips to assist Directors in 'How' to stay informed.
So, let's get started …
WHY BUSINESS LEADERS NEED TO STAY INFORMED OF HEALTH & SAFETY MATTERS:
Compliance
Most senior leaders are aware they have an obligation under the Work Health and Safety Act to 'acquire and keep up to date knowledge of work health and safety matters', so staying informed assists you in complying with your legal obligations.
Decision making
Having access to all the facts will assist you in making better decisions, problem solving and ensuring safety is central to your decision making. Many organisations that have experienced catastrophic incidents, have failed to sufficiently integrate WHS considerations into routine business decision-making at the corporate level.
Improve knowledge sharing
The more informed you are, the more you are in a position to influence and share that knowledge with others. When we share our knowledge and learnings, we avoid making the same mistakes and can train others in our successes.
Builds a more resilient business
Those who lead a resilient business recognise the important relationships between WHS outcomes and the organisational decisions and structures.
WHAT IT MEANS TO STAY INFORMED OF HEALTH AND SAFETY MATTERS AND SOME PRACTICAL TIPS ON HOW:
Think Strategically
Look outside your internal environment – Seek out the risks, trends, and current research on WHS matters in your industry and in other comparable industries. For example, if high turnover is a concern for your business due to its impact on workforce engagement and provision of training – look at what other organisations are doing, or what is considered industry best practice, when managing these issues.
Seek expert advice – Recognise when you don't have the skill set internally and seek expert advice. Your safety manager does have all the answers, nor should they be expected to, but they need to know where to go to get those answers, as do you where you don't have inhouse health & safety team. This may mean seeking external advice, but above all, look to see that recommendations, regardless of where they are from (internal or external), are evidence-based where possible. Remember, that where an 'officer' relies on advice, your obligation under WHS legislation is to make sure that your reliance is reasonable (e.g. look for the evidence, look to the qualifications of those providing the advice). One of the panel members suggested that "board should be able to rely on the confidence of management, but this should not discourage the board from seeking external advice". It was also a suggested that it would be suitable for external specialists to sit on sub-committees in an advisory capacity.
Understand the impact of change – Change may include, change in legislation, change in the business (e.g. downsizing, new roles and responsibilities), change in resourcing (e.g. budget cuts), change in suppliers, to name a few. All the above will likely have impacts on how health and safety is managed.
Use data to inform decision making – Find opportunities to collect and understand your internal data to assist you in identifying areas of weakness, strengths, looming risks, etc. in your business. When introducing new safety initiatives, ask whether it's possible to take a baseline assessment so you can measure improvement.
Promote knowledge sharing
Share your learnings with your network – Share your experiences with your suppliers, industry bodies, and contractors as this will assist all parties in enhancing best practice. Additionally, if you actively engage and consult with your contractors you will find it easier to implement your contractor management system as you will likely experience less resistance.
Set up frameworks that facilitate consultation – Consider establishing a sub-committee of the board to assist the board in giving health & safety the focus it requires.
Know your risk profile
Have a good understanding of your critical events – Know your top 5 – 10 health & safety risks (think about process and personal safety), know the controls that PREVENT those risks from resulting in an event and MITIGATE the damage should the event arise, and know which indicators you are monitoring that directly link to those preventative and mitigating controls. Bowtie diagrams are a simple and an effective tool for management and the board to use to address the above. The BowTie also helps identify accountability for controls at a higher level and as a result will assist in health and safety being central to decision making.
Maintain a chronic sense of unease
Information without context is useless – If, for example, you are provided with information on upcoming legislative changes, but no context as to the breadth of impact on the business, then the information is fairly useless. Similarly, if you are provided with a monthly or quarterly performance report, with no context from management as to how they interpret the data, then one could argue why you are even looking at the data.
Get out and visit the workplace – Being visible and genuinely interested in the welfare of workers will assist you in observing work-as-done vs work-as-imagined and demonstrating safety leadership. This activity would also assist you in fulfilling your WHS due diligence obligation which is to understand the hazards and risks associated with the business. However, a few words of caution, do not use the site visit as an opportunity to complete an audit or inspection checklist, this will diminish the genuine nature of the visit.
Inspect what you expect – When you receive data that confirms your hypothesis, put a microscope on it and examine whether you are seeing only what you want to see. One of the panel members stated, "management are not necessarily going to tell you that 'things are not under control'", to which another panel member suggested that they were once advised to ask the management team to 'dream big' as an opportunity to let management feel more comfortable to advise the board of their pain points. For example, they suggested that you could ask your management team "if you had an extra $50M in the budget, what would you do with it?".
Monitor what matters – Keep your key focus areas on the agenda, don't wait for something to be raised. This was suggested by one of the panel members, and although it wasn't specific to health and safety, it is certainly applicable. This ties into the above comment around knowing the controls that prevent and mitigate your critical risks from eventuating, and putting in place indicators that monitor whether those controls are implemented and effective. Know the 'WHY' behind what you are monitoring. Sounds simple, but I have seen plenty of performance reports that provide a lot of statistics, but don't assist the board in their governance. Think about frequency of reporting as well, do you really need to see the same indicators on a monthly basis? what is that telling you? When I am designing a programme of reporting, I always consider what you need to know, when you need to know it – to assist you in knowing what to ask and when to act.
Know the language and concepts
Don't be bamboozled by the jargon – This was expressed by one of the panel members. One way to avoid this is upskill yourself in safety concepts and language. As a safety professional, I have always been conscious of how to communicate to senior leaders (e.g. communicating not only the personal impact from their decisions, but the business impact). Similarly, senior leaders should inform themselves of key health & safety concepts and theory to have more of a robust discussion on how to improve health and safety performance.
Thanks for reading!
Welcome!
I'm Samantha
I teach board members and executives how to lead with heart and put people first, by leading safe & healthy work. Stick around and I'll share with you the skills, knowledge and mindset you need to know what to ask, and when to act and lead with confidence.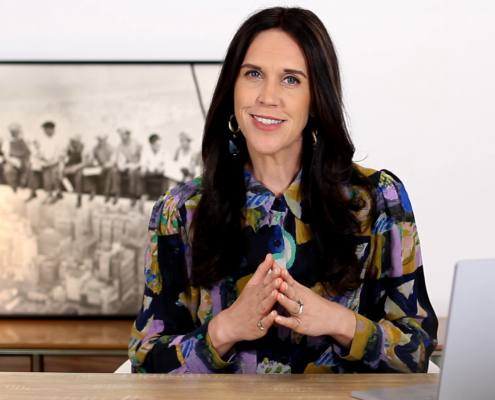 https://www.samanthamcgolrick.com/wp-content/uploads/2020/12/vlcsnap-2020-12-02-09h42m14s707.png
844
1500
Samantha McGolrick
https://www.smsafetysolutions.com.au/wp-content/uploads/2019/01/samantha_logo.png
Samantha McGolrick
2020-12-02 09:18:08
2023-02-20 20:50:35
#39 Your Board Might be Missing Red Flags. This is Why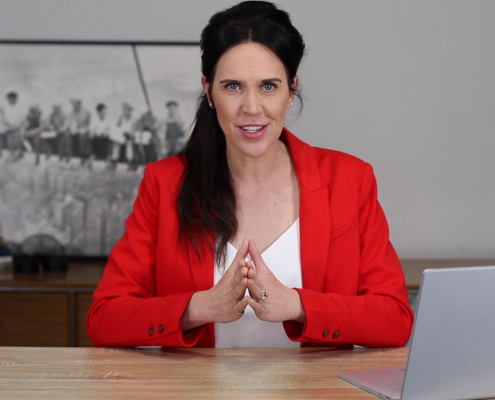 https://www.samanthamcgolrick.com/wp-content/uploads/2020/09/Vlog-38-Dreamworld-Part-2-screenshot.png
844
1500
Samantha McGolrick
https://www.smsafetysolutions.com.au/wp-content/uploads/2019/01/samantha_logo.png
Samantha McGolrick
2020-09-02 09:00:08
2023-02-20 20:50:28
#38 What Does the Dreamworld Tragedy Tell Us About Board Competency in Safety (Part 2)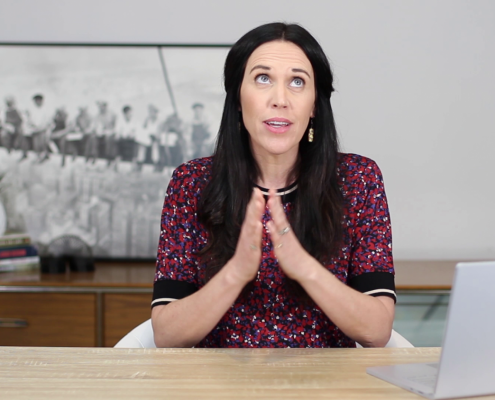 https://www.samanthamcgolrick.com/wp-content/uploads/2020/08/screenshot.png
844
1500
Samantha McGolrick
https://www.smsafetysolutions.com.au/wp-content/uploads/2019/01/samantha_logo.png
Samantha McGolrick
2020-08-26 17:27:59
2023-02-20 20:50:15
#37 What Does the Dreamworld Tragedy Tell Us About Board Competency in Safety (Part 1)