2017 Deloitte (NZ) Health & Safety Leadership Survey
Caught up on some overdue reading this week, and realised again why I'm confident that I'm on the right track with changing my business model to focus specifically on educating and informing senior leaders on how to lead their businesses safely. In this post, I outline some of my key takeaways from the 2017 'Walking the Talk' Health & Safety Leadership Survey published by the Business Leaders' Health & Safety Forum and Deloitte (NZ). The survey is a snapshot of how New Zealand business leaders (executives and managing directors) approach health and safety. I have included the survey in the Blog notes for your perusal. The survey is the second on health & safety leadership from Deloitte (NZ) and the Business Leaders Health & Safety Forum, the previous survey was published in 2016.
SURVEY RESPONDENTS
169 business leaders took the survey in the 4th quarter of 2016
There was a mix of private and public sectors, 78% and 22% respectively
Revenue ranged from under $20M (26%) to over $100M (39%)
Employment numbers ranged from under 50 people (16%) to over 500 people (32%)
WHY SHOULD BUSINESS LEADERS BE INTERESTED IN THE FINDINGS FROM THIS SURVEY?
The findings from this survey are not dissimilar to my experience of the perception of Australian senior leaders in terms of health and safety leadership and governance. The survey highlights clear gaps between what a senior leader knows and should know to lead their business safely and some misconceptions concerning health and safety risk management and culture change.
MY KEY TAKEAWAYS
Risk perception and reporting
Nine out of 10 CEOs say health and safety risks are effectively managed; however, a quarter said that their risks are not well described and most of the respondents said that while the frequency of reporting has increased, there was very little useful analysis of what that data means. These findings were not dissimilar to the 2016 business leadership survey.
As stated in the survey findings, meaningful health and safety reporting is a cornerstone of good governance and management. See my blog post #1 where I talk about how to identify risk indicators for your critical risks and why context around what the indicators are telling you is imperative. Also mentioned in blog post #1, it's important to see how you can use your organisational data to identify your looming risks.
Strategic planning
One of my clients used to make 80% of their revenue from the work they did for a large Australian mining company. Key to holding the contract, was maintaining their accreditation with the AS4801, amongst other standards. Unfortunately, necessary budget cuts and organisational restructuring, meant the business no longer had a designated team tasked with maintaining compliance with the AS4801. When the mining company conducted its annual contractor compliance audits, it identified that its contractor had a number of gaps in processes, training and general knowledge of the safety management system. The mining company issued a number of non-conformances which almost resulted in the loss of my client's main contract. The business narrowly avoided its revenue being wiped out because they didn't consider the impact of health and safety in their strategic planning process.
Paul O'Neill, CEO of Alcoa from 1987 – 99, used health & safety to create a change that rippled throughout the organisation. O'Neill changed habits around worker safety, which led to an examination of other habits … including an inefficient manufacturing process — one that made for suboptimal aluminium and danger for workers. During his 13-year reign, he reduced workplace injury rates, Alcoa's revenues increased from $1.5 billion to $23 billion while net income increased from $200 million to $1.5 billion.Fewer than 2/3 of organisations include health and safety in strategic organisational planning, or use data analytics or worker surveys to identify trends and needs.To try and articulate the importance of ensuring that health and safety is core to decision making and considered in the strategic planning process, I have provided an overview of two case studies.Safety vs health
Responses show that most organisations rank health & safety as a key business priority; however, the majority are not focussing on 'health'.
You need to understand the health impacts of your business. So, what does this include? Firstly, mental health conditions are seen in all industries in Australia – you should identify the risks in your organisation. A 2014 report published by PwC and beyondblue 'Creating a mentally healthy workplace – Return on investment analysis' found that around 45 per cent of Australians between the ages of 16 and 85 experience a mental health condition at some point in their lifetime and in a given 12-month period, 20 per cent of Australians will have experienced a mental health condition. Importantly, the report also found that through the successful implementation of an effective action to create a mentally healthy workplace, organisations, on average, can expect a positive return on investment (ROI) of 2.3. There are plenty of tools to look at how to identify mental health risks in your organisation, including what are the 'critical success factors for change' identified in the PwC and beyondblue report. I have provided links to some tools in my blog notes.
But mental health may not be the only health risk to your business. The World Health Organisation (WHO) suggests other health risks include: musculoskeletal diseases, hearing loss, stress related disorders and noncommunicable diseases (i.e. chronic diseases, diseases of long duration and generally slow progression. The four main types of noncommunicable diseases are cardiovascular diseases (like heart attacks and stroke), cancer, chronic respiratory diseases (such as chronic obstructed pulmonary disease and asthma) and diabetes)) to name a few.
Site visits
Only half the organisations in the survey have all board members going on site visits and among the leading boards, only 2/3 go on site visits.
I remember when I took the Foundations of Directorship course provided by the Australian Institute of Company Directors (AICD) and they asked the aspiring directors in the room whether they thought it was their 'place' to go out and have a look at what was happening at the coal face. Most of those in the room said 'No'; although they supported management doing so. It is important for directors and executives to conduct site visits, and have genuine conversations with workers on their health and safety. Senior leaders need to lead by example and it's a great opportunity for senior leaders to get an appreciation of the health & safety risks in their business – after all, this is an obligation in the WHS Act.
Culture is a result of the climate
Nine out of 10 CEOs believe their programmes for involving workers in health and safety are effective; however, they identified culture/worker attitudes as one of the main barriers to improving health and safety and worker participation ranked 6th last in a list of health and safety-related topics discussed by boards. Only a quarter of those who responded ran specific 'culture change' initiatives and less than a third ran dedicated health and safety culture surveys.
If culture is your biggest challenge, you need to take a look at your organisational climate. The difference between culture & climate is a discussion for a different blog post, but for this post, I want to stress that if you want to see a change in the behaviour of those at the coal face, you need to look at the organisational climate. For example, consider what you, as a senior leader, monitor, measure, reward – essentially, what you pay attention to. If it doesn't involve putting health & safety first or ensuring that health & safety is core to organisational decision making, then it's unlikely that you will see the progress you are wanting in terms of a culture of safety. And this means, you are not capitalising on how to leverage health & safety as key driver to improving your bottom line. In fact, much research has gone into the business case for safety, and the key findings are that investing in safety has direct and indirect links to your business performance. On a side note, more than half of the survey respondents said that investing in health & safety boosted their productivity.
Look at the leadership training provided to your executive and board. Only 1 in 5 CEO survey respondents mentioned improving leadership among the key health & safety initiatives they are undertaking; however, leadership is fundamental to creating the climate you want and driving a culture of safety.
Get a baseline assessment of your health & safety culture and then work on the changes to your climate that will improve your culture. If you don't have a baseline assessment, how are you to measure your improvement in the culture and then celebrate your success when you do make improvements? A word of caution: I have seen plenty of examples where businesses do not use an evidence-based model to measure their health & safety culture or identify what a 'successful' health & safety culture looks like before putting together their survey questions. If you don't invest in the time to understand what is required to improve the culture, then are the answers to your survey questions really going to tell you how to make genuine, long-term improvements to your health and safety culture?
Thanks for reading!
Welcome!
I'm Samantha
I teach board members and executives how to lead with heart and put people first, by leading safe & healthy work. Stick around and I'll share with you the skills, knowledge and mindset you need to know what to ask, and when to act and lead with confidence.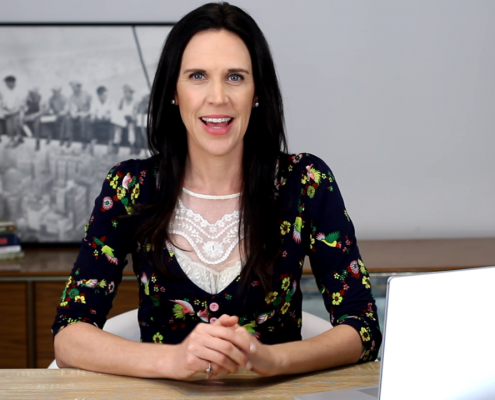 https://www.samanthamcgolrick.com/wp-content/uploads/2020/07/Vlog-36-screenshot.png
720
1280
Samantha McGolrick
https://www.smsafetysolutions.com.au/wp-content/uploads/2019/01/samantha_logo.png
Samantha McGolrick
2020-08-19 08:00:16
2023-02-20 20:49:56
#36 The Cost Of Unfairness In Your Workplace
https://www.samanthamcgolrick.com/wp-content/uploads/2020/07/Vlog-screen-shot.png
844
1500
Samantha McGolrick
https://www.smsafetysolutions.com.au/wp-content/uploads/2019/01/samantha_logo.png
Samantha McGolrick
2020-08-05 12:16:01
2023-02-20 20:49:32
#34 Finding the Bad Apple Won't Help You Avoid Incidents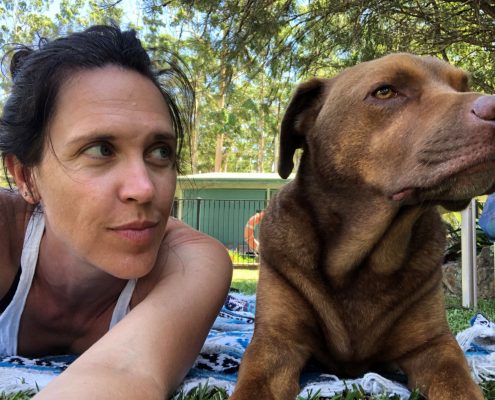 https://www.samanthamcgolrick.com/wp-content/uploads/2020/07/2019-01-08-14.25.12-resized-e1596027415557.jpg
1127
1500
Samantha McGolrick
https://www.smsafetysolutions.com.au/wp-content/uploads/2019/01/samantha_logo.png
Samantha McGolrick
2020-07-29 23:23:13
2023-02-20 20:49:26
#33 The Power of Gratitude in the Workplace